Nijanand Solutions provides professional website design, website development and maintenance services. Our skilled web designers and developers accomplish various website projects from brochure sites to multi-functional web portals. Nijanand Solutions has a large pool of resources and the required business and technical expertise to develop websites of any complexity. We provide complete front-end and back-end development based on the latest technologies and industry trends.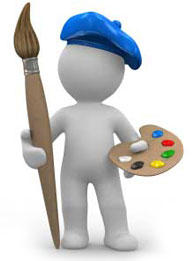 WebDesign Development
Expert Back-end Programming Our specialists are able to develop dynamic, highly interactive and functional websites, making cutting-edge technologies effectively back clean interfaces. We offer our clients a full spectrum of back-end development including dynamic page generation, database design and development (incl. database performance optimization and tuning), distributed database development for websites dealing with large amounts of data, data encryption, advanced search mechanism integration, built-in security, real-time payment processing, audio/video streaming, etc.
Custom Website Designing
In case you are looking at a custom built website with requirements which are very specific in nature, at Capacity Web Solution we can help you achieve your goals, by understanding your specific website requirementsIn order to help you take these further please send in your requirements and we will get back to you with the solution. Get started now! fill out our no obligation Website Development and Web DesignQuote
We offer service of Website Design to client across below areas:
WebDesign Development Website Design.
WebDesign Development Website Redesign.
WebDesign Development Logo design.
WebDesign Development Banner Design.
WebDesign Development Flash Design
WebDesign Development Tableless Website Design
WebDesign Development Template to HTML
WebDesign Development Newsletter Design
WebDesign Development Graphics Design